Former exes Selena Gomez and Justin Bieber have been meeting up several times in the past few weeks. On Friday they had yet another date as the 21-year-old Wizards Of Waverly Place actress went to a recording studio in Hollywood to join the troubled 20-year-old pop star.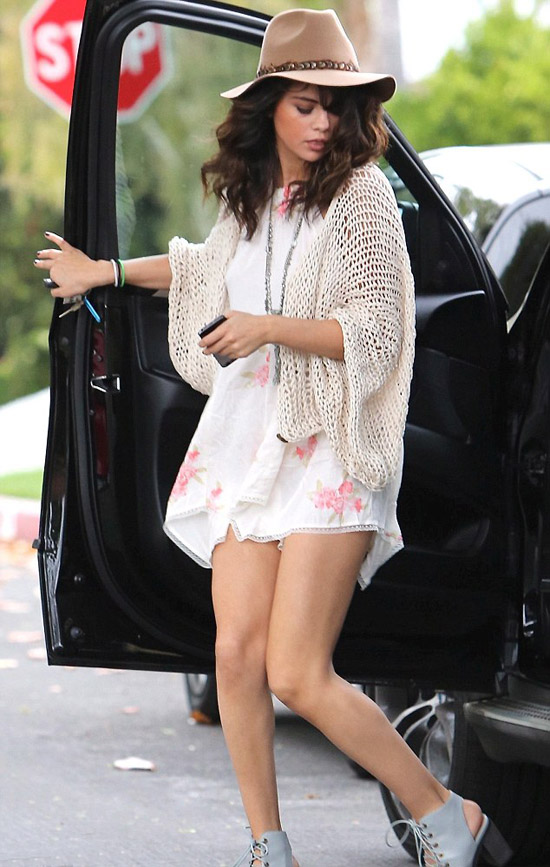 The brunette beauty did not disappoint as she dressed up in a very short summer romper to show off her slender pins for the rendezvous. Selena Gomez spring outfit included the white flowing but short number adorned with pink roses that exposed her back, which she covered up with a baggy cream cardigan. She teamed the ensemble with a grey lace-up platform sandals and a Coachella-inspired brown hat over her flowing brown locks.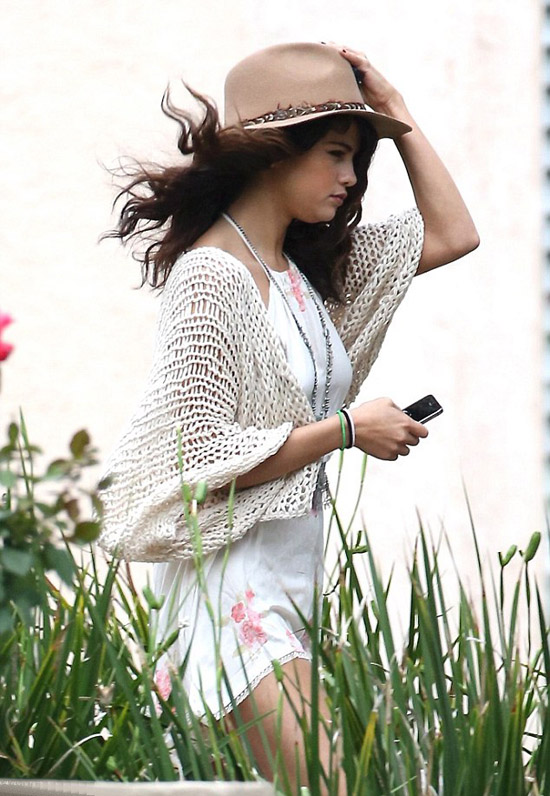 The Come And Get It singer enhanced her natural beauty with simple makeup and wore a long necklace around down the front of her dress. Bieber was not photographed, but was spotted at the studio earlier in the day. Along the way to meet up with her beau, the former child star stopped for a frozen drink which she carried in her hand while juggling her cell phone.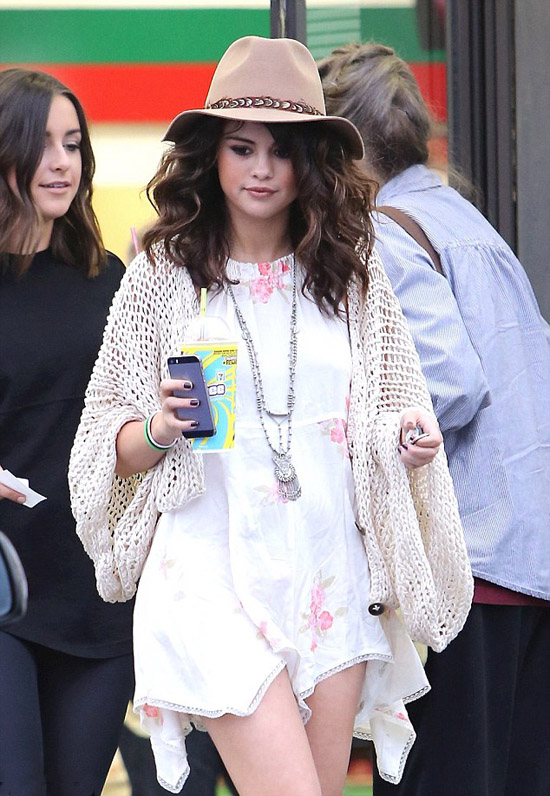 No doubt excited to meet up with Justin Bieber – he was detained for five hours for 'secondary questioning' upon arrival from Asia at LAX on Friday –  the brunette beauty could be seen running from her black SUV upon arriving to her destination. Selena Gomez has been exhibiting some erratic behavior lately as she abruptly fired her parents as her managers and enlisted the services of Katy Perry's powerhouse manager Bradford Cobb.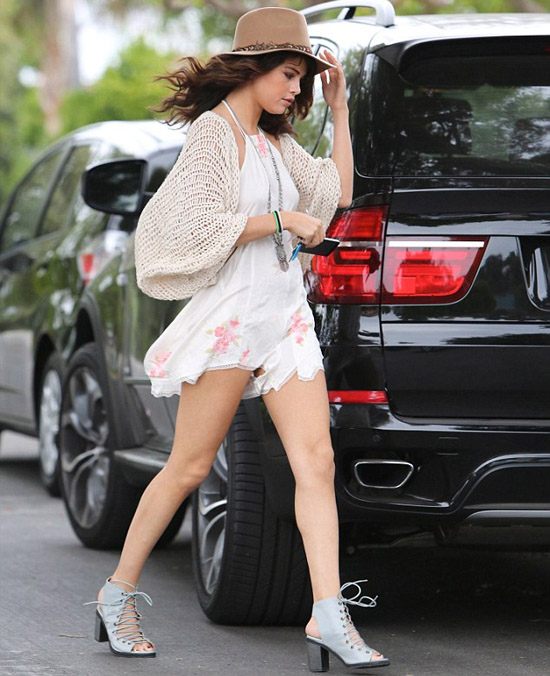 Meanwhile her paramour is now in New York where he shared a cryptic Instagram post on Saturday hinting at making a marriage commitment – be it to the songstress or to somebody else. He announced to his fans and followers that Central Park was the place he had originally planned to 'propose to his future wife' as he struck a pose in the popular New York City nature spot on Saturday.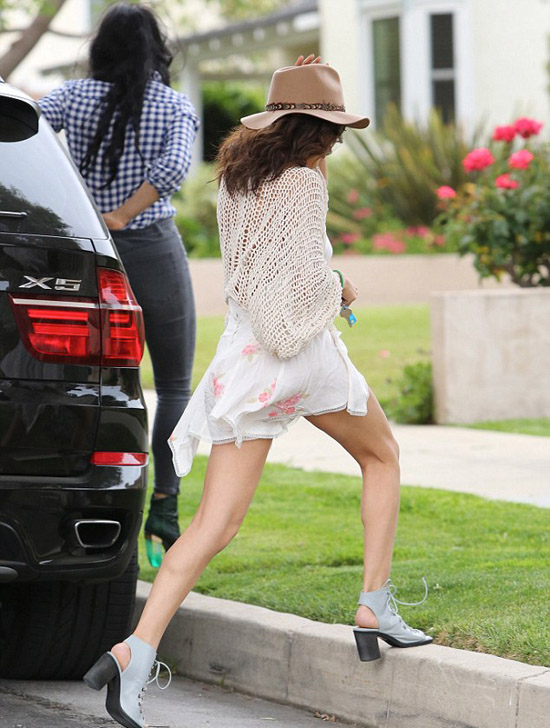 'Was gonna wait to go to Central Park for when I proposed to my future wife,' he wrote alongside the touristy snap, adding: 'but s**t sometimes things change.' He then implied that he did in fact intend to plan a fancy proposal at some point, writing: 'I'll think of something more romantic.' -Dailymail