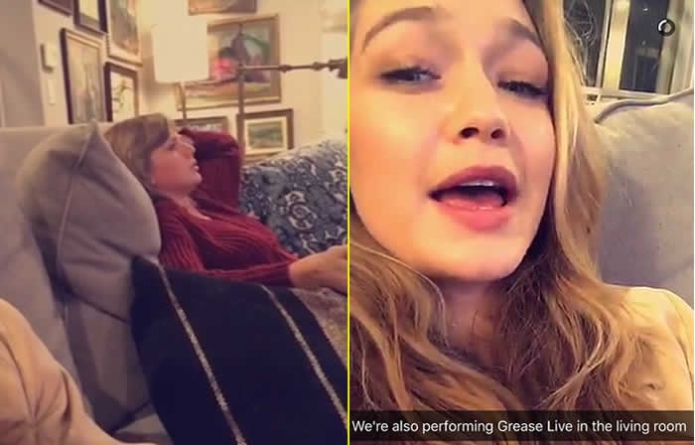 See Taylor Swift and Gigi Hadid Sing Along to Grease: Live
Another activity Taylor Swift's been up to post-1989 whirlwind? Singing the stylings of Olivia Newton-John, obvi.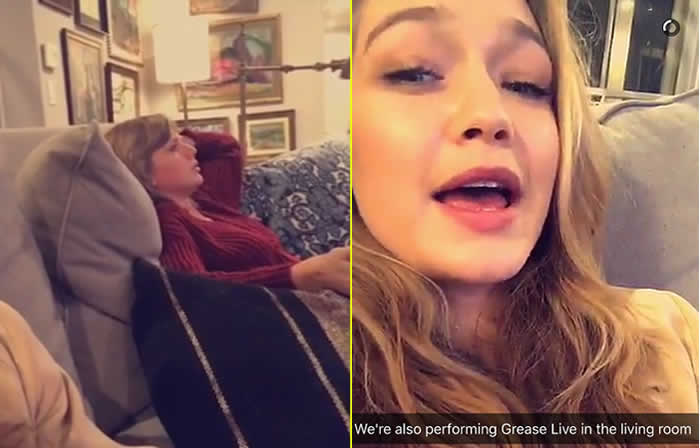 Swift and bestie Gigi Hadid were spotted snapping during last night's epic Grease: Live broadcast — and singing along.
Hadid and Swift belted out "Hopelessly Devoted To You" from a super comfy looking couch. Naturally, they crushed it.
Watch below, courtesy of Hadid's Snapchat.
GOD BLESS YOU, GIGI FOR PUTTING TAYLOR SINGING TO GREASE ON YOUR SNAPCHAT??? @GiGiHadid @taylorswift13 pic.twitter.com/LQWJr5b3S0

— Julia (@JuliaPittsley) February 1, 2016