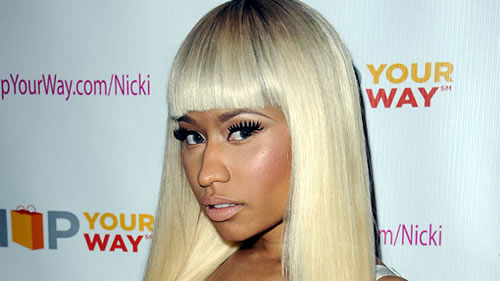 Nicki Minaj could be the next judge to exit "American Idol," following Randy Jackson's announcement that he's leaving the show after 12 seasons. Us Weekly quotes an inside source saying, "It's safe to say she isn't coming back to 'Idol.' She's okay with it. She had a great time but was only going to do one season anyway."
Fox declined to comment on the report. A rep for Minaj did not immediately respond to ABCNews.com's request for comment. The 30-year-old rapper has been in an ongoing feud with fellow first-time judge Mariah Carey since the season started. "I think the producers thought that the feud would bring in ratings at first, but then it got away from them," M.J. Santilli, who writes MJs Big Blog about the show, told ABCNews.com.
In recent days, rumors have circulated that the show will be restructured next season with an entirely new panel of judges and a new producer. Neither Carey nor Urban have commented on their future with the struggling Fox icon. Only Jackson has officially announced his departure.
Last week in a statement to various media outlets, he said, "I have decided it is time to leave after this season. I am looking forward to focusing on my company Dream Merchant 21 and other business ventures." "I am very proud of how we forever changed television and the music industry," he said. – Yahoo