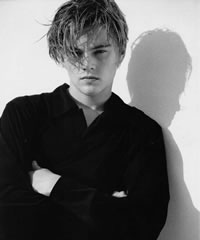 After it is over with Blake Lively, Leonardo Dicaprio is now dating two Australian beauties Kendal Schuler and Alyce Crawford.
Leonardo Dicaprio is no more alone after splitting from 'Gossip Girl' actress Blake Lively. He is currently romancing with a 20-year-old Australian fashion model Kendal Schuler, 20 who has been a contestant of Australia's Next Top Model. Leonardo Dicaprio has also been dating another Australian fashion model Alyce Crawford, 21, for a couple of weeks and is visiting her on weekdays.
"He texts her when he wants to see her and they hook up a few times a week. They've mostly been meeting up during the week. He does other things on weekends. She's been going to his hotel to visit but he is too smart to be seen with her in public," says a source about Leonardo Dicaprio and Alyce Crawford.