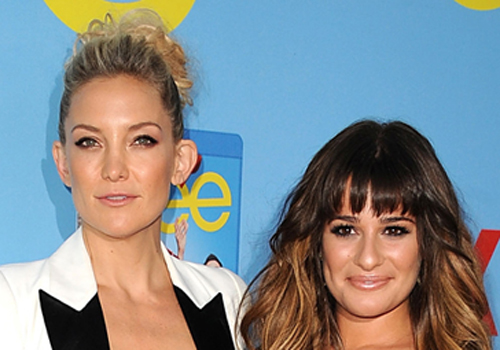 Lea Michele has thanked fellow actress Kate Hudson for helping her get through the difficult time following the death of Corey Monteith.
Michele revealed that Hudson immediately opened up her home to her and her family after she heard that Monteith had died earlier this year.
Speaking to Elle magazine Michele said: "I called her and said, I don't know where I'm going to go because my house is swarmed [with reporters]. She was like, 'Oh, you're going to stay at my house.' Like it was nothing.
"She let my family stay there, and any of my friends. She made sure that in the refrigerator were my favourite juices. I'll never really be able to thank her, truly, for what she did for me."
Lea Michele met Monteith when they were cast together on hit TV show Glee back in 2009. At the beginning of 2012 it was reported that the pair has started dating.
Monteith had completed a rehab programme earlier this year, but was found dead in a hotel room in Vancouver in July of a drug overdose.
Michele and the rest of the cast of Glee took part in a special episode of the show to remember their co-star.femalefirst