Another day closer to Kim Kardashian's due date! The reality star showed off her growing baby bump once again on Aug. 3, and her cleavage was also on full display for the outing. 
[contentblock id=1 img=adsense.png]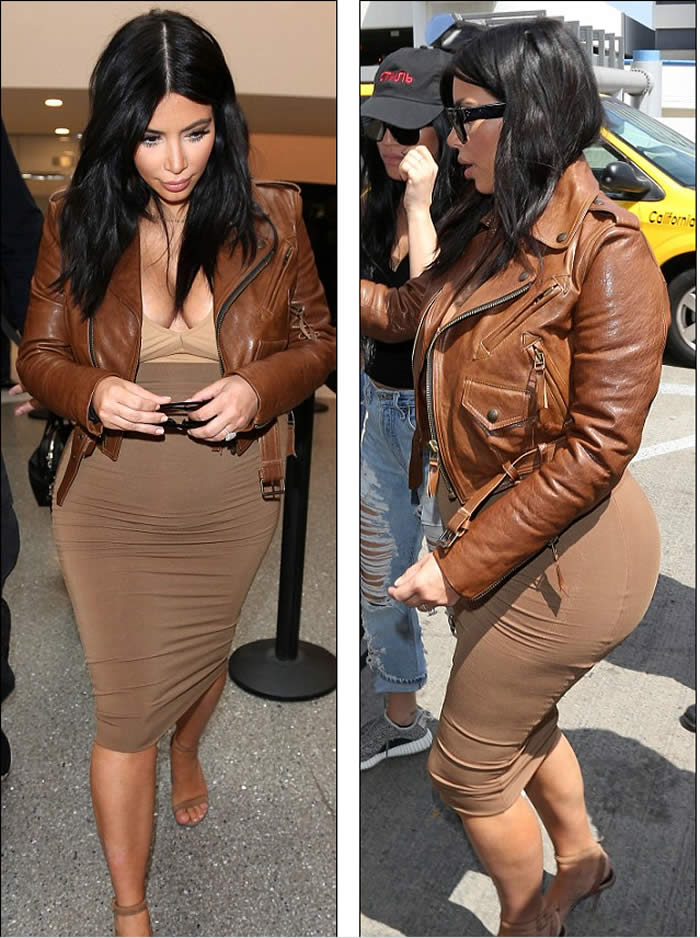 Just because she's pregnant doesn't mean Kim Kardashian, 34, is going to sacrifice her style! Even while heading to the airport for a flight, on Aug. 3, the reality star was all glammed up, and the tight ensemble left little to the imagination. 
For the most part, the 34-year-old hasn't made many changes to her fashion since announcing her second pregnancy on May 31. This time, she was wearing one of her signature, super-tight frocks, which hugged her baby bump and curvy behind.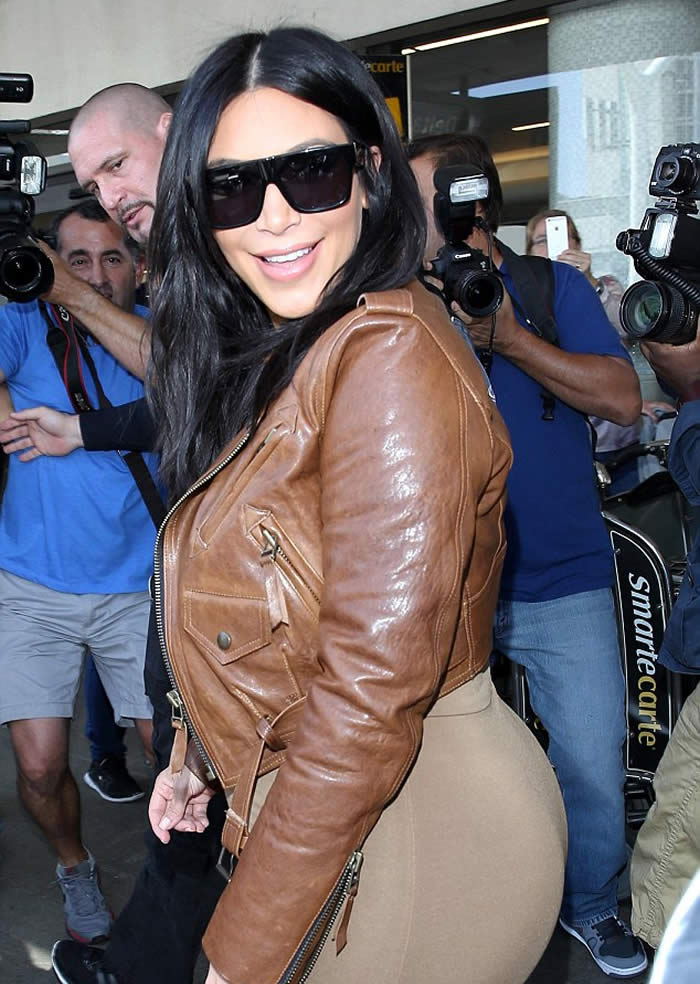 The low-cut look also showed off major amount of cleavage, something which Kim hasn't been able to avoid this time around. And while we can't really take our eyes off Kim's chest and growing stomach, we also can't help but admire her brand new hairstyle!
[contentblock id=2 img=adsense.png]
After teasing fans that she'd be chopping her locks on July 31, the Keeping Up With The Kardashians star debuted the dramatic change on Instagram Aug. 3 — it looks like she cut off a whole six inches!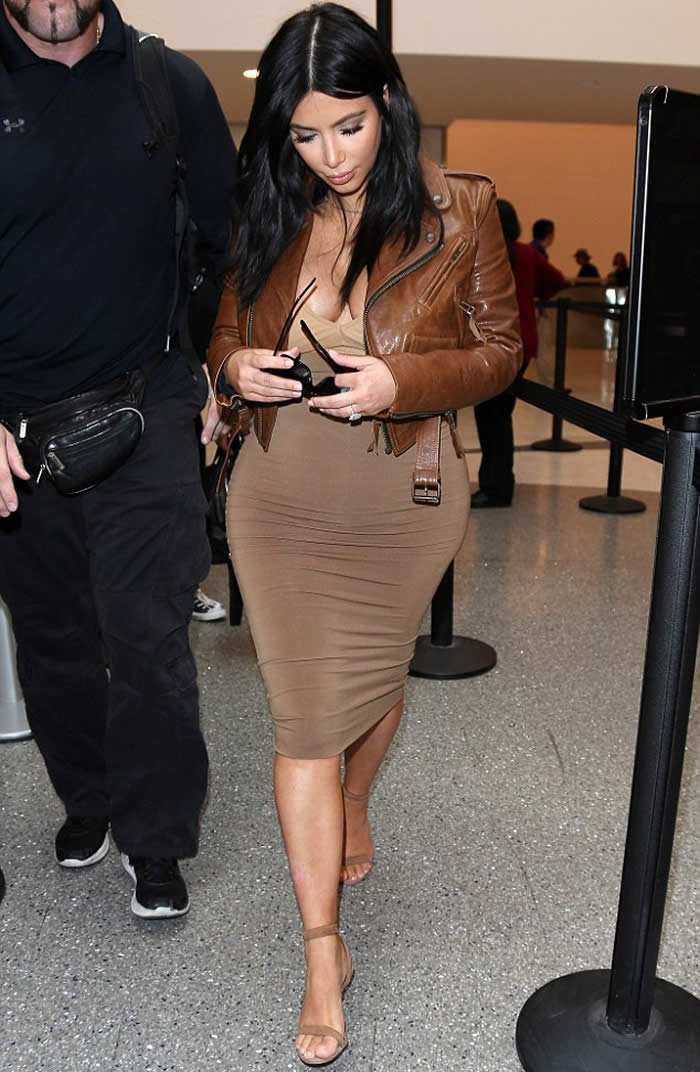 Kim sure hasn't slowed down just because she's pregnant, and, unfortunately, seemed a little overwhelmed while taking her daughter, North West, 2, to a birthday party on Aug. 2. While heading to the bash, Kim's baby bump had her a little flustered, as she struggled to hold the toddlerin her arms. 
[contentblock id=3 img=gcb.png]
Still, the reality star has constantly been facing rumors that she's not even actually pregnant, and that she's wearing a fake baby bump! The reports are something she's had to laugh off for weeksnow. "I secretly loved the rumors I was faking my pregnancy bc I was so skinny!" she tweeted on July 17.