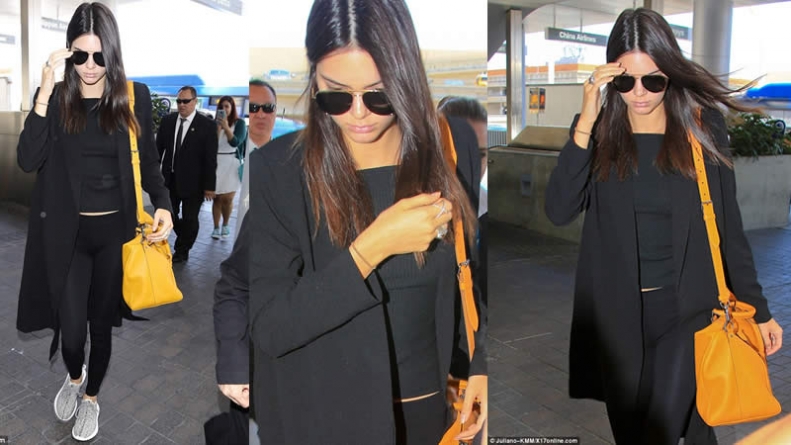 Kendall Jenner Displays Her Thin Pins in Tight Black Leggings
She recently revealed she's been too busy to workout and basically lives on a plane. And though Kendall Jenner was back to her jetsetting ways on Thursday,
The 19-year-old model still appeared to be in tip-top form as she strolled through Los Angeles International Airport.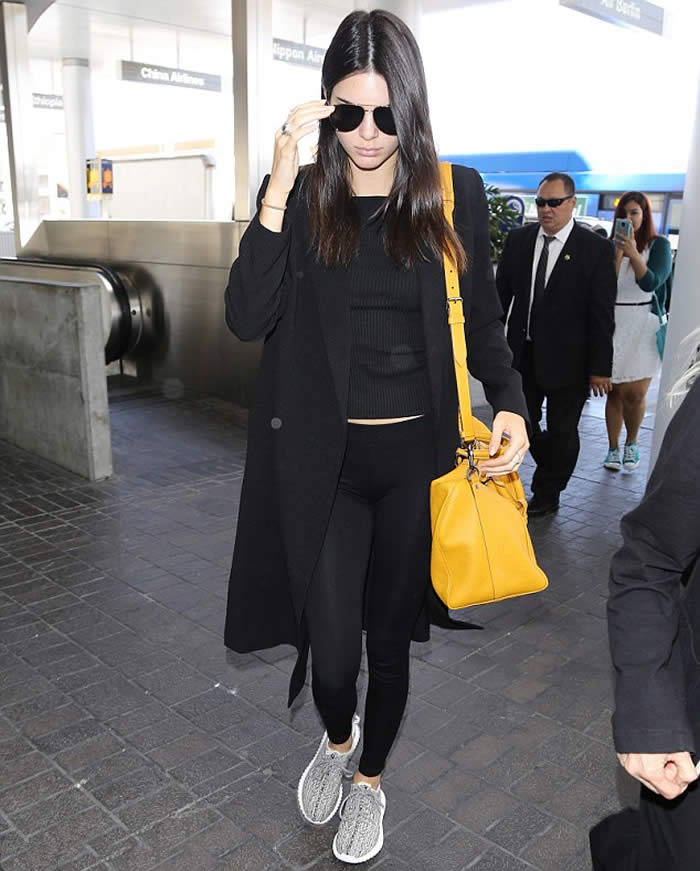 The stunning star showed off her thin pins in a pair of skintight black leggings as she made her way to her departing flight. The brunette beauty appeared sporty chic, pairing her tight trousers with a fitted ribbed black blouse, that bared a bit of her taut tummy, as well as a pair of eclectic printed grey trainers.
Kendall layered her look with a black peacoat and added a pop of colour by carrying a bright yellow shoulder bag. The Keeping Up With The Kardashians star put her flawless complexion on display by going make-up free while shielding her eyes with aviator shades.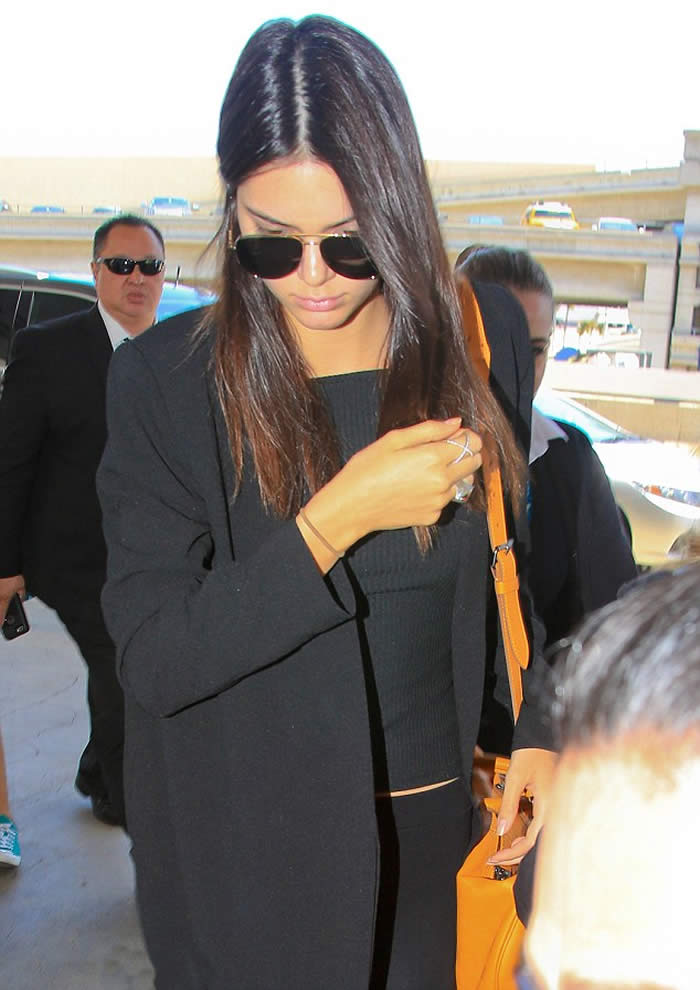 Her deep brunette locks were flowing down with a slight wave, completing her casual look. Kendall was reportedly off to join her family in the South Of France, where they have located for the Cannes Lions Festival. Meanwhile, the E! star recently spoke with People magazine about her hectic lifestyle. 'I haven't worked out in a month,' she insisted. 'I've been too busy.
I live on a plane.'  Not only is Kendall the spokesperson for Estee Lauder and Calvin Klein, but she also stars on several E! reality shows, including Keeping Up With The Kardashians and all the spinoffs (including last year's Kourtney & Khloe Take The Hamptons).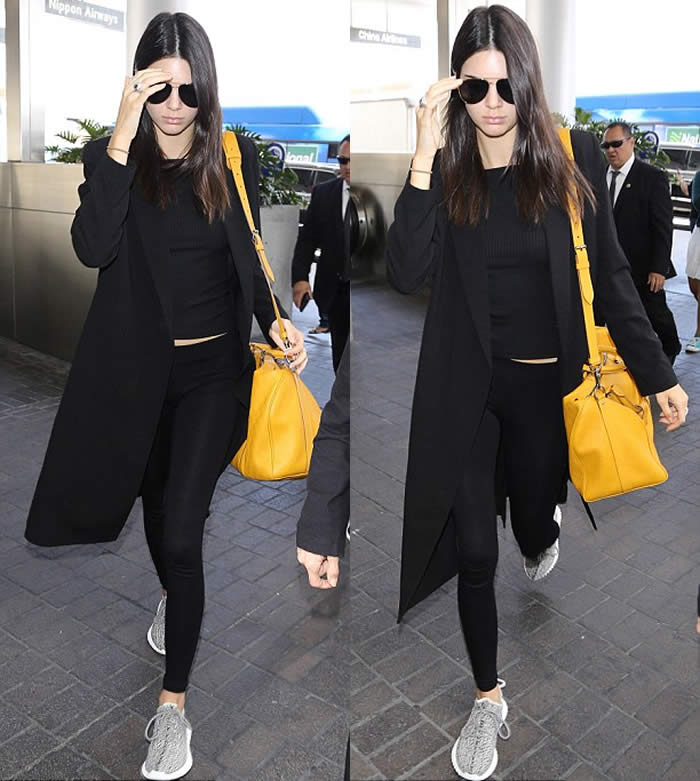 Kendall is also likely making an appearance on 65-year-old transgender parent Caitlyn Jenner's new reality show. All those commitments are hard for the teen to juggle. 'I'm really trying to balance work, family and friends,' the catwalker said.
'The other day I was supposed to have a fitting, and I moved it back and hour so I could take a nap.' She added, 'If I worked too much, I would not be a happy person.' Kendall also admitted that she 'can't' do her own makeup that well, so she often goes make-up free on her days off. The only exception is mascara.