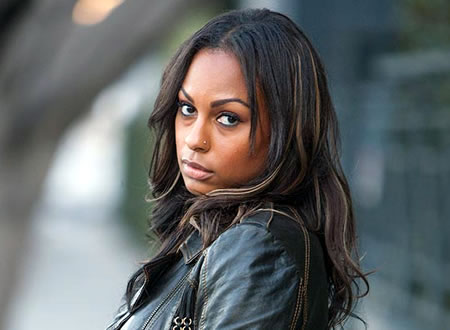 Since they started dating last April, Kanye West and Kim Kardashian's relationship has been going from strength-to-strength. with the couple expecting their first child in July. But Brooke Crittendon, the ex-girlfriend of the 35-year-old rapper, has warned reality star Kim about her man's 'obsession with sex'. Brooke dated Kanye for two-and-a-half years after meeting backstage at a gig in 2004 when she was working as a production assistant for MTV. And while their relationship was all hearts and flowers to begin with, Brooke warned the Grammy-winning musician's 'insecurities' quickly began to get in the way of their happiness, with him once refusing to even go on stage until Brooke reassured him about their relationship.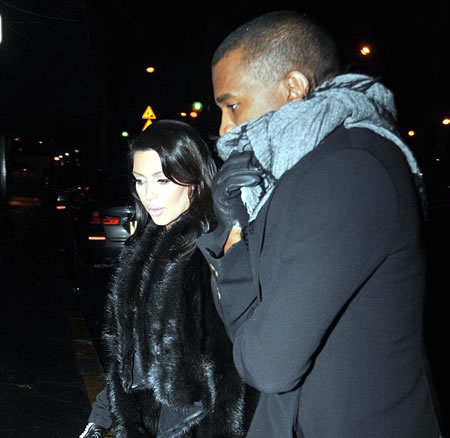 But the couple eventually called time on their long-term romance because Brooke wasn't comfortable with 'sharing' her man with other women. She added in an interview with The Sun newspaper: 'I was never OK being one of many — or even one of a few. Kanye was very open and honest but it ended up with me knowing too much. I don't want to be silly and say it wasn't cheating because I knew about it. 'He definitely had an appreciation for the feminine form and a curiosity. As a celebrity, sex becomes cheap but his obsession with sex was more sophisticated.'
And although Brooke believes curvy brunette Kim, 32, is just his 'type', she has warned that having kids could merely be a matter of 'ticking a box' for Kanye. She explained: 'In Hollywood, you cannot say 'forever'. Them being together satisfies them for now. Having a baby ticks a box. She wanted kids and it's his legacy.' Despite Brooke conceding that her ex has had romantic feelings for the socialite 'for a while', she believes his decision to settle down was influenced by his pal Jay-Z, who has a one-year-old daughter Blue Ivy with superstar wife Beyonce.
Kim and Kanye, who have been dating for around nine months, are expecting their first child in July, and the brunette beauty recently revealed just how lucky the accidental conception was during an episode of Kourtney and Kim Take Miami. Speaking prior to falling pregnant, she said: 'When I went to the doctor a couple months ago, he took tests to check my hormones and my levels, and everything was really suppressed and really low because I've been on birth control for so many years.
'I want to have kids one day, so he really suggested that I get off birth control. I'm 31, and my egg levels came back as a woman that's in my 50s. 'I'm concerned just hearing all this information of how every woman is born with a certain amount of eggs, and that number can never be increased. Maybe this just isn't in the cards for me, and I'm freaking out a little bit.' – Dailymail