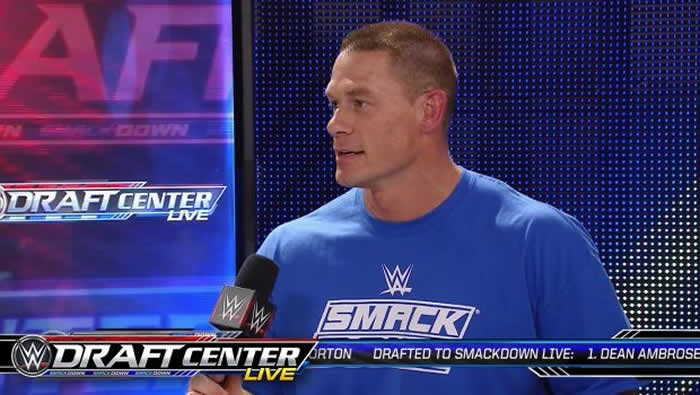 John Cena Reacts to Being Drafted to SmackDown Live
Cena joined the WWE Draft panel after being picked, and talked about why Smackdown is going to give RAW a rude awakening and how tonight gives each show a fresh start.
Cena says it's not a demotion, and he tries to lead by example and says he will show that he can balance WWE and his outside commitments: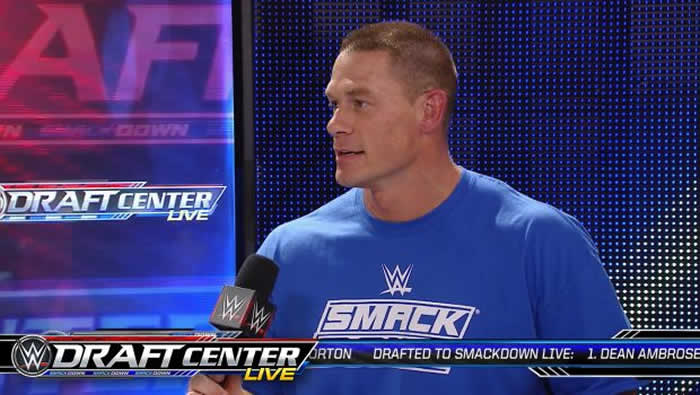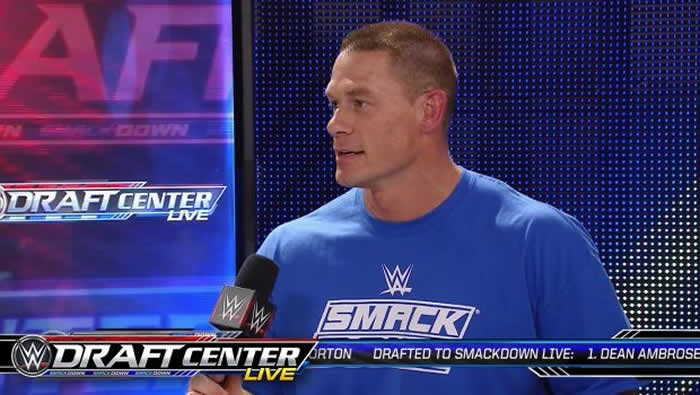 Mauro Ranallo responded to a fan asking about the possibility of a four man commentary for joint pay-per-view events after the brand split, and said tonight's Smackdown team was a one night only occurrence.  WWE posted the following video of Heath Slater after tonight's WWE Draft.
Slater was not too happy after being informed Bo Dallas was being drafted by himself, and it was later revealed that Curtis Axel had been drafted as well.