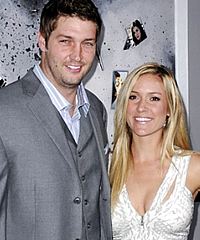 The Chicago Bears quarterback Jay Cutler got officially engaged to MTV's The Hills star Kristin Cavallari. The past is forgotten now.
Kristin Cavallari revealed her engagement news to her fans on twitter. Yet she has to wait till Christmas to get her engagement ring. Jay Cutler and Kristin Cavallari are budding their romantic relationship that began last year in fall but ended some months ago. Never mind, they are together again.
We wish luck to Jay Cutler and Kristin Cavallari and hope they get married soon.