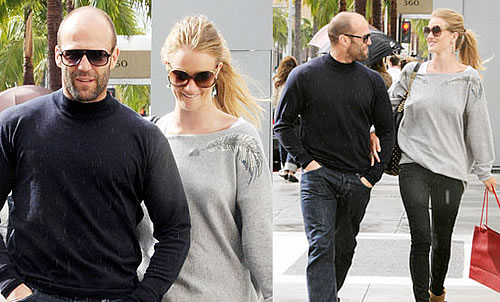 Hollywood couple Jason Statham and Rosie Huntington-Whiteley had a shopping hangout together in Malibu, California. What the pleasant time it was for Jason Statham who got closer to his girlfriend during walk.
The Death Race star Jason Statham whispered in ear of model and actress girlfriend Rosie Huntington-Whiteley breaking her into meaningful smile. Also, the one day before, the couple was spotted in New York enjoying the cold east coast weather.
Hummm… it's good to have your girlfriend always closer.