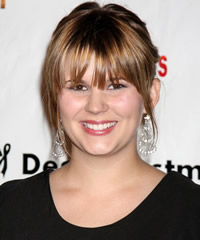 The 'General Hospital' star Lindze Letherman is celebrating her 23rd birthday today. She was born on November 2, 1988 in Fresno, California, USA.
Lindze Letherman is an American actress known for playing Georgie Jones Quartermaine on television series General Hospital. She also appeared in TV shows such as 8 Simple Rules, Seven Days, 18 Wheels of Justice and many others.
Some of the films in which Lindze Letherman is starred include Virginia's Run, Clockstoppers, and Stamped!.