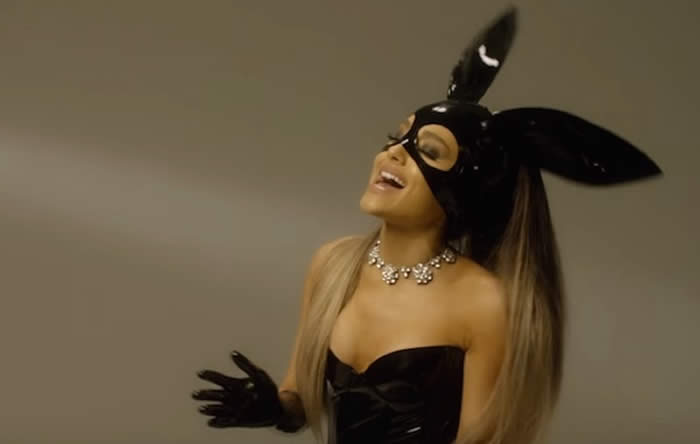 Watch: Ariana Grande – Dangerous Woman (A Cappella)
Louise Belcher's future supervillain alter ego came back to 2016 with something "fun" and "different" on Sunday night.
Instead of a music video for "Dangerous Woman," Ariana Grande unspooled an impressive, no-frills, a cappella performance of her next album's title track.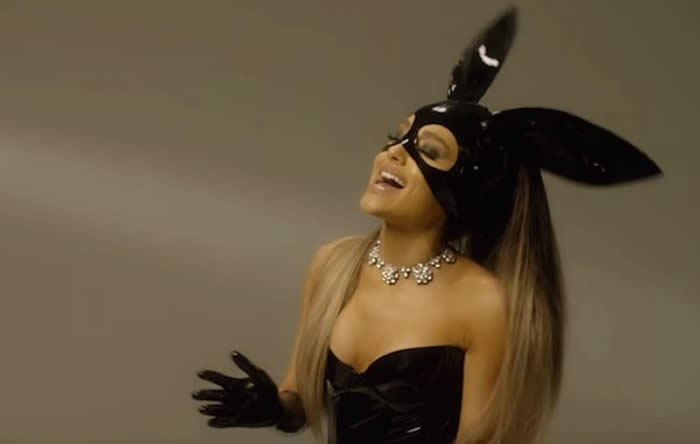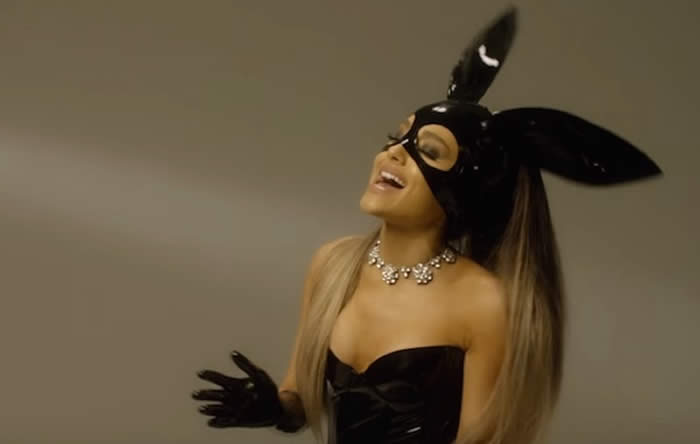 Above, the costumed singer makes up for unadorned footage with mighty vocals, accentuated dynamics, vibrato flourishes, and a very wiggly air-guitar solo.
Not kidding: The tweaked earworm comes on the heels of Grande's big SNL appearanceand "Be Alright" release. You can pre-order the corresponding album (out May 20) here, and find full wiggle effect in the clip up top.