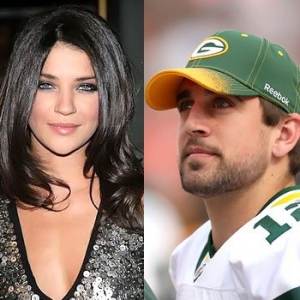 Super Bowl Most Valuable Player Aaron Rodgers is dating Gossip Girl's Jessica Szohr.
Its not first time for a star National Football League quarterbacks budding romance with Hollywood's actress. Newly swinging love gossips are of 27 years old Super Bowl MVP Green Bay Packers quarterback Aaron Rodgers hanging out with Ed Westwick's ex-girlfriend Jessica Szohr.
Aaron Rodgers and Jessica Szohr were seen together enjoying dinner in Philadelphia and then playing a basketball game in Milwaukee. Jessica Szohr had been there in Dallas over weekend to share all jovial moments of Super Bowl.