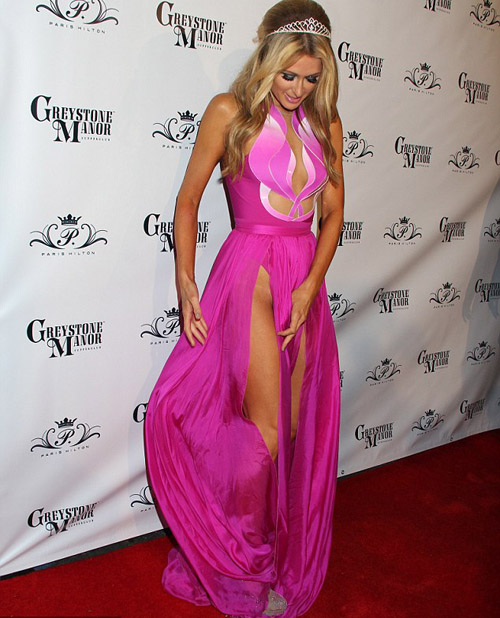 She claimed to feel like a 'princess' as she celebrated her 33rd birthday on Saturday. However, Paris Hilton shouldn't accept a Royal invitation anytime soon.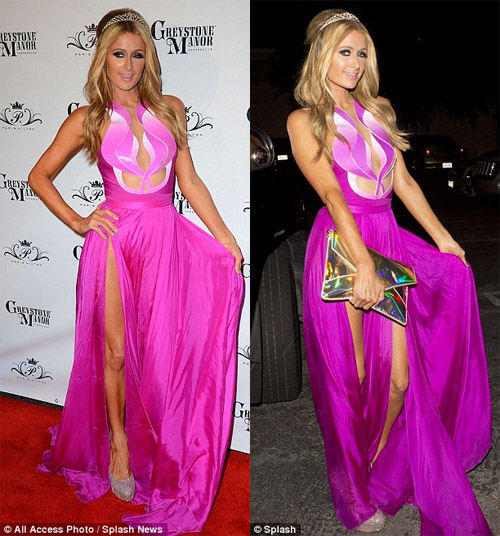 The blonde socialite opted for a very revealing outfit for her birthday bash, and appeared to go commando as she walked the red carpet. It may be two days before she turns 33-years-old, but Paris Hilton was clearly ready to celebrate.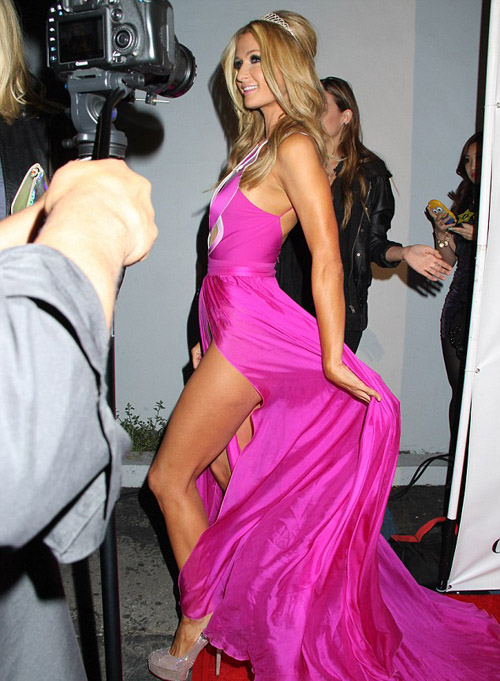 Ahead of the big night, the reality show star posted a snapshot of herself in a bright pink gown and tiara on Instagram. 'Love my beautiful #Birthday dress! Thank you alonlivne! I feel like a princess!!' she wrote alongside the snapshot referring to designer Alon Livne.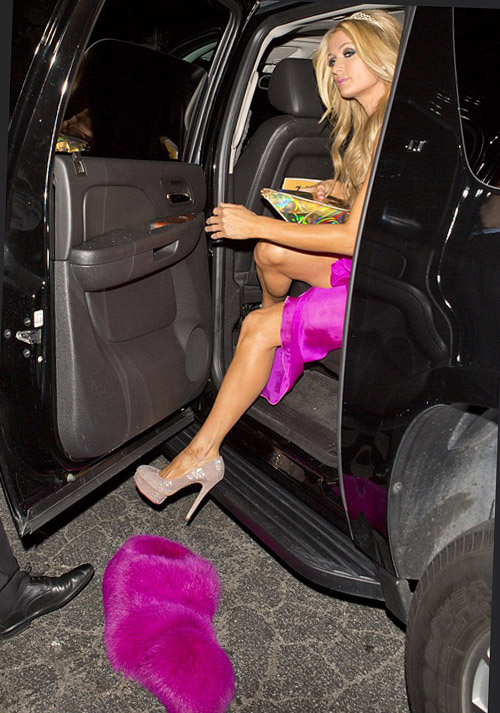 The spectacular gown featured a thigh high slit which showed off the socialite's toned legs to the maximum. Glittering platform heels, a beehive half ponytail and very smokey eye make-up completed the look. Paris was heading out to celebrate her special day at Greystone Manor in Los Angeles where she was also set to perform a special DJ guest set.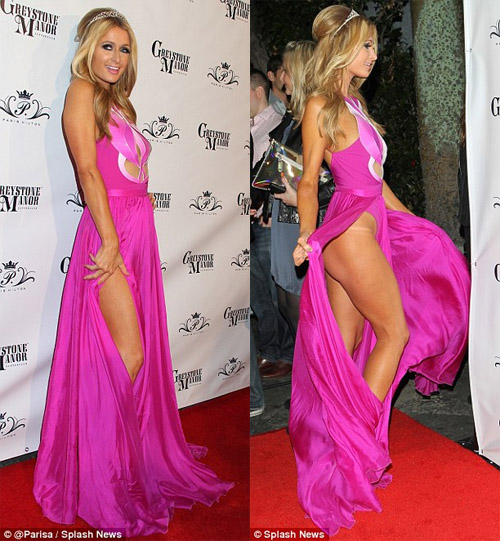 'Hey LA! Tonight is the night!' she wrote alongside the poster advertising the party and DJ set.  'So excited to celebrate my birthday & play for you all at @Greystone_Manor tonight! It's going to be an insane party! The star has been enjoying a busy social life lately – on Friday night.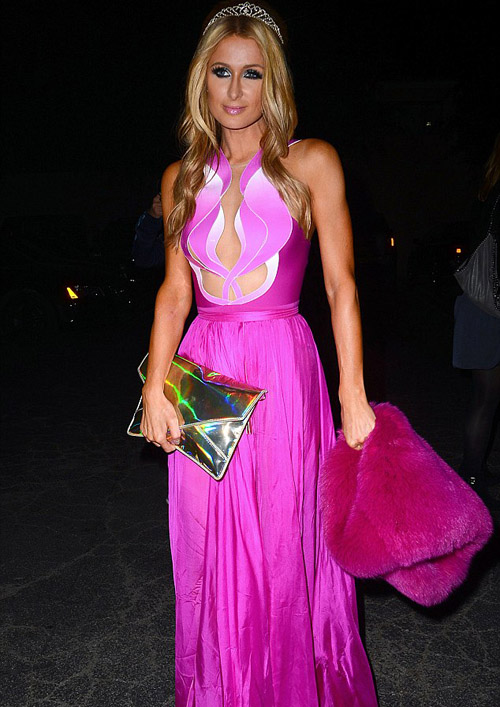 she arrived at the Mending Kids Rock 'n' Roll All-Star Event at House of Blues in West Hollywood. The socialite arrived in a bright Alice and Olivia red and white dress with lip print emblazoned on it teamed with matching red patent wedge heels.
-Dailymail