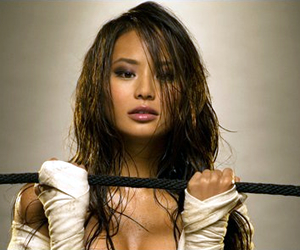 Jamie Chung will be having a smashing birthday today on april 10, 2012. The Sucker Punch star has turned 29 years old now.
Jamie Jilynn Chung is a popular American actress who got recognition as a cast member on the MTV reality television series, The Real World: San Diego. She was also the party of Real World/Road Rules Challenge: The Inferno II.
Jamie Chung has apperaed in many fims and on television. The Hangover Part II, Premium Rush, Dragonball Evolution, Sorority Row, I Now Pronounce You Chuck and Larry are some of Jamie Chung's famous films whereas on television she got fame for The Real World: San Diego and Samurai Girl.
Jamie Chung is also ranked as the most successful Real World alum.