Happy Birthday Jurnee Smollett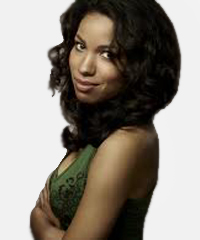 'The Defenders' star Jurnee Smollett is celebrating her 25th birthday today. She was born on October 1, 1986 in New York City, New York, U.S.
Jurnee Smollett
Hollywood actress Jurnee Smollett is known for playing Jess Merriweather in critically acclaimed television series 'Friday Night Lights'. She has appeared in many television shows and in films as well.
Gridiron Gang, Beautiful Joe, Roll Bounce and Eve's Bayou are some films in which Jurnee Smollett has appeared. She also performed on television in Cosby, Strong Medicine, ER, Friday Night Lights and many others.