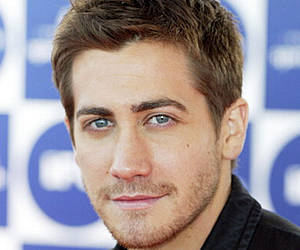 The Brokeback Mountain actor Jake Gyllenhaal is celebrating his 31st birthday today. He was born on December 19, 1980 in Los Angeles, California.
The American actor Jake Gyllenhaal is the son of director Stephen Gyllenhaal and had his first lead role in film October Sky in 1999and then inDonnie Darko that was a hit in 2001. He then appeared in films The Day After Tomorrow, and Jarhead. For his role in film Brokeback Mountain, Jake Gyllenhaal had an Academy Award nomination for Best Supporting Actor.
Jake Gyllenhaal has also played in various advertisings and promoted various political and social causes. Some of Jake Gyllenhaal's films include Moonlight Mile, The Day After Tomorrow, Proof, Brothers, Prince of Persia: The Sands of Time, and Love and Other Drugs.