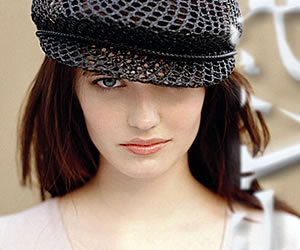 The beautiful sexy Casino Royale star Eva Green is going to celebrate her 32nd birthday today. She was born on 5 July 1980 in Paris, France and started performing in theater in 2001.
Eva Green is a famous French actress and model who stepped in films with her debut movie The Dreamers in 2003. For her role in film Kingdom of Heaven, she quickly earned fame. Then for her role of playing Vesper Lynd in the James Bond film Casino Royale in 2006, she got international popularity.
Eva Green is known as one of the best Bond girls of all time and had also won BAFTA Rising Star Award. She has also appeared in films such as Perfect Sense, Cracks, Womb, The Golden Compass, Dark Shadows and in television series Camelot.
Eva Green was ranked 6th sexiest movie star of all-time in 2007 and at No. 18 among 50 most beautiful women in film.
Cheers for Eva Green's birthday today.