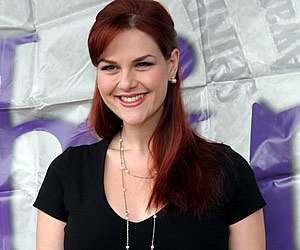 Wish you a very happy birthday Sara Rue. May you get more success and fame.
American actress Sara Rue has turned 33 years old on her birthday today. Popularly known for her role as Claude Casey on the sitcom Less Than Perfect, Sara Rue has also done many films.
She steeped in Hollywood with her debut film Rocket Gibraltar in 1988. Then she appeared on television show Grand in 1990. Her much acclaimed role was as Carmen Ferrara on comedy-drama Popular .
She hosted a reality series shedding for the Wedding in 2011 and is currently performing in the comedy Rules of Engagement. Some of Sara Rue films are Can't Hardly Wait, A Map of the World, A Slipping-Down Life, Gypsy 83, Nightmare at the End of the Hall, and many others.