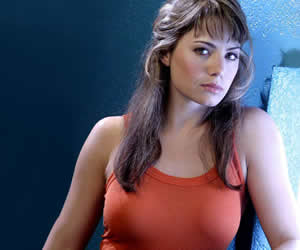 Hot and sexy Canadian actress Erica Durance is celebrating her 34th birthday today. She was born on June 21, 1978 in Calgary, Alberta, Canada.
Erica Durance is best recognized for her role as Lois Lane in American television series Smallville, which was inspired by Superman and was shown from 2004-2011. After it, Erica Durance appeared in many other television shows and is currently appearing in new medical drama television series, Saving Hope.
She is married to Canadian actor, writer and director David Palffy.
Have a great birthday bash.