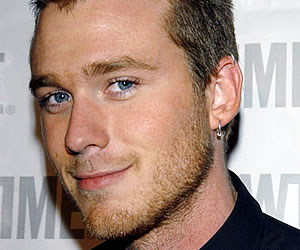 The sweet and cute Eric Lively has turned 32 years old on his birthday today. He is the brother of beautiful gossip girl star Blake Lively.
[contentblock id=2 img=adsense.png]
American actor Eric Lawrence Lively has gained popularity for playing the role of Mark Wayland in hit drama series The L Word. He was born on July 31, 1981 in Atlanta, Georgia, U.S. and first appeared as star child at the age of three years in film Brainstorm. In 1994, he guest starred in Full House and then in 1999 in American Pie. From 1999-2000 he acted in series So Weird and in Speak in 2004 with Kristen Stewart. In 2006, he got fame for playing the role of Nick Larson in The Butterfly Effect 2.
Eric Lively has also appeared in some films such as The Breed, Live!, and Sex and Breakfast.
We wish a very happy birthday to the young and dynamic Eric Lively.